---
Dedication
This work is dedicated to three indefatigable 8 inch Cruisers of the
Royal Australian Navy,
HMA Ships Australia, Canberra, and Shropshire,
and to the Officers and Sailors who served in, and fought them
during World War 2.
I was priviledged to be a crew member in each of them over the years
of 1939 - 1945.
Mackenzie J Gregory.
Melbourne, Victoria, Australia. May 2002.
Three County Class Cruisers of the Royal Australian Navy in WW2. HMAS Australia, HMAS Canberra, and HMAS Shropshire.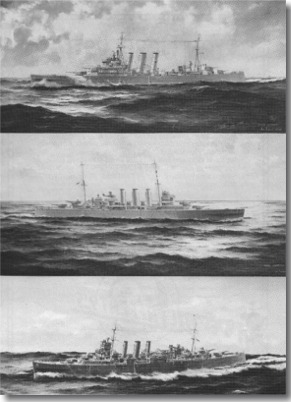 ---
next chapter
back to Marauders index